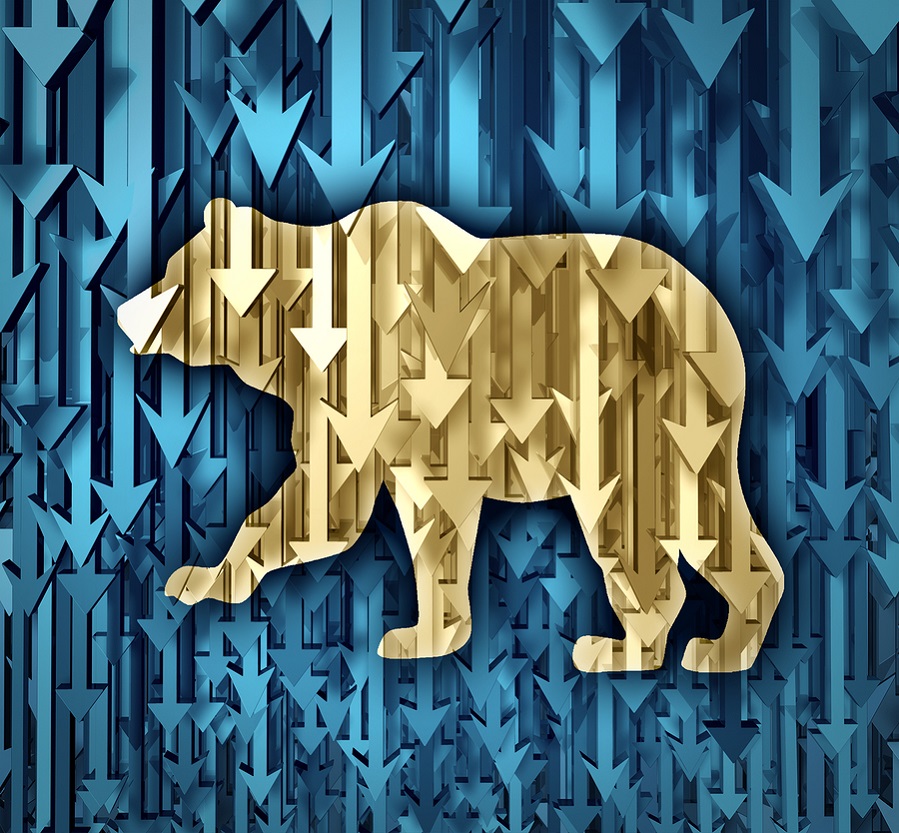 It's been 7 years since the start of the bull market, and signs of a market breakdown are now everywhere. A look at past bull market tops (1998-2000, 2005-2007) shows warning signs and divergences as much as two to three years before the top, all while the general equity indices are making new highs.
These signs are evident in today's market. The commodity sector represents raw materials, and it has been in a deflationary spiral for a couple of years. Emerging markets, even those not heavily dependent on commodities, have been in a bear market for at least two years as well. In particular, China, the bellwether of the world economy and poster child for the current expansion, has been sounding a bearish alarm for well over a year.
Additional warning signs have appeared. High yield (junk bond) debt has been under enormous pressure recently. As investors begin to rein in speculative risk exposure, the high yield market is one of the first to turn down before of a market top. In addition, cyclical sectors like banking and transportation have already broken down. Moreover, the US treasury yield curve is flattening again, as demand for longer dated treasuries, the ultimate safe-haven asset, is once more rising.
The bottom line is that equities have stopped advancing, and have moved sideways for well over a year. Repeated attempts to breakout on the high side have failed, and the current top has turned into solid resistance. With valuations still at historical extremes and corporate sales growth flat, the ability for the market to sustain its current level is being seriously challenged. In short, I believe that the equity markets have topped and that a bear market is well underway.
That said, it's crucial to remember that nobody knows in the short-term where the market is headed. That is both the beauty and the difficulty of trading – the markets are far too complex to predict with certainty over short time periods. And that's especially true in the current environment, where whipsaws and volatility are so extreme that trading either side – Long or Short – is a challenge. Overall, a near term a rally would not surprise me, but I expect it to be short-lived. With Daily and Weekly Cycle failures in place, the market is showing unmistakable bear market characteristics. That being the case, my primary expectation is for a break below the January 20 low. I see this scenario as more likely than a large, counter-trend rally.
From an Investor Cycle standpoint, the bearish action should be clear. I'm now fully in the bear market camp, so I expect most of the significant moves to be to the downside. The last three attempts at a reversal higher have all failed, so the "buy the dip" ethic is clearly over.
Nevertheless, it would be foolhardy to rush in on the Short side and expect immediate downward pressure. That could happen, since we expect generally lower prices, but we need to be mindful that tops take time to form, and bear market declines are riddled with sharp rallies. My primary concern with trading Short is that equities have not had a particularly sharp rally yet. Sentiment is particularly low, so the door is open for a surprise rally. The trend is down, and I expect massive declines in the near future. But in the short-term, I'm open to all possibilities.
The Financial Tap publishes two member reports per week, a weekly premium report and a midweek market update report. The reports cover the movements and trading opportunities of the Gold, S&P, Oil, $USD, US Bond's, and Natural Gas Cycles. Along with these reports, members enjoy access to two different portfolios and trade alerts. Both portfolios trade on varying time-frames (from days, weeks, to months), there is a portfolio to suit all member preferences.
Try us out now, we're beating the S&P by 15 points with a very conservative and risk managed approach.  It's just $99 for a full 3 months of premium access. You're just 1 minute away from profitable trades! please visit: https://thefinancialtap.com/
https://thefinancialtap.com/wp-content/uploads/sites/19/2016/02/bear-market-confidence.jpg
833
899
Bob Loukas
https://thefinancialtap.com/wp-content/uploads/sites/19/2021/03/NEW-Financial-Tap-LOGO.png
Bob Loukas
2016-02-08 16:52:56
2016-02-29 15:27:16
Bear Market Confidence