What Your Membership Package includes
Cycle Analyzer

Proprietary and analytical based solutions focused exclusively on Cycles.
Proven technology that aided in predicted, in real-time, the monster summer 2011 Rally in gold, and the 2011 and 2013 Gold crashes.
Clear and concise picture of each cycle, where each cycle stands and the expected trend and optimal trade points.
Your Satisfaction is our only goal
"I have known Bob for some year and I can say we have become trading friends over that time, and I am pretty picky about who I call a friend in that context. It requires integrity, straight-forwardness, kindness, and consistently saying something worth hearing. I am most impressed by how he approaches the market and the clear and precise stops he suggests the moment a trade is entered. Most people look for "the big win" and roll the dice. But if you want to last for any length of time, trading is actually a game of risk-manegement and position sizing. he knows how to keep losses small and how to let winners run. This is the most important aspect of trading, by far. I recommend TFP unreservedly, and no longer place trades in any sector he covers (SPX, oil, gold, bonds, currencies) without reading his analysis."

David G,

Leadership Training
I just wanted to say thanks for the great reports that you send out.  It's amazing how you're able to send out such high quality reports each and every week.  You have helped me personally in some many ways and I thank you for that.

Mary Tirrell,

University Lecturer
I've been trading precious metals for years and found some very solid traders who seem to know how to navigate it.  Bob Loukas is definitely one of the very best.  He blends a macro view of complex global economics with the timing of entering in during significant bottoms in the gold market.

Charlie Kunkle,

Investment Banking
I just wanted to express how thrilled I am to be a member of your awesome service. I'm still a novice at investing and trading but I feel so lucky to have found you. I think what you're doing is top shelp, and I have so much respect for what you do and and your willingness to help people. Thank you for being a superb teacher.".
When I first started trading, I thought I knew it all..but wow it could not have been any further from the truth.  Bob has taught me that the number one rule to trading is to manage risk and position size.  Bob really does understand the markets and how to best navigate them, and I am very thankful to have found this site.  I can't begin to tell you how cheap his service is compared to what you get out of it, the experience I've gained is also invaluable.

Brian Martin,

Technology Professional, Want-to-be Trader
"Your reports bring Cycle analysis to a level not previously available to the average investor.  Clear and concise reporting that give that all important "edge" the investor.  Your attention to detail, the effort you put into each and every report, the parsing of Cycles, cannot be found anywhere else.   Thanks for provide such a wonderful service."

Peter Valletulli,

Risk Mgmt Officer

Perspective

Risk management

Strategy

Trend
Help Me Learn to Build Wealth
NOTE:  We do not publish Bob's Bitcoin and Crypto alerts or video's on this site.  All his Crypto content is available only at the Bitcoin Live website.  This site covers, Gold, Stocks, Crude Oil, $USD and Education.
Bitcoin/Crypto Only

See Bitcoin.live

Full Cycles on Bitcoin

Multiple Coins

Comprehensive Weekly Bitcoin Market Report

Real Time Alerts and Trade Ideas

Exclusive web content, archives and knowledge base

Unlimted access to Bob Loukas
Quarterly - Our Best Seller

$

99

per quarter

Billed Quarterly - Discounted

Our most popular option. Save 20%

Comprehensive Weekly Market Report - Actionable Ideas

Access to the Trader portfolio with real-time alerts

Exclusive web content, archives and knowledge base

Unlimted access to Bob Loukas
Annual - Value Saver

$

297

per year

Billed Annually - Pay once, Save Big!

For Long Term Members - Best value offer - Save 50%

Comprehensive Weekly Market Report - Actionable Ideas

Access to the Trader portfolio with real-time alerts

Exclusive web content, archives and knowledge base

Unlimted access to Bob Loukas
This Service is for Serious Wealth Builders Only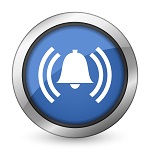 If you're seeking a quick path to riches then I'm afraid this service is not for you.  We don't boast of outrageous performance or promote unsustainable leveraged type trading.  The service is geared towards those who want to become intelligent traders and investors, those seeking to learn how to break the negative habits that plague 99% of investors. More importantly, it's an educational service where I am there to help and guide you all the way, but without the traditional commissions and fees your adviser will charge you.