It's in these types of situations where it becomes difficult for traders and investors alike. And I can guarantee you that the brightest on Wall Street haven't the slightest idea from this point where the market is headed. Right now, it's not about what you think the market is going to do, but simply how you choose to trade it.
What I'm referring to of course is that the S&P has just rallied an insane 130 points in a 5 day "blink of the eye". Nobody knows if it's the start of yet another massive rally or just a reflex move after a pretty severe decline. The fear and capitulation the proceeding 200 point decline (over just 17 days) created prohibited anyone, like a deer in headlights, from capturing any of this new upside move. Regardless of how obvious it may have appeared, the snap-back was too quick and sudden. Continue reading →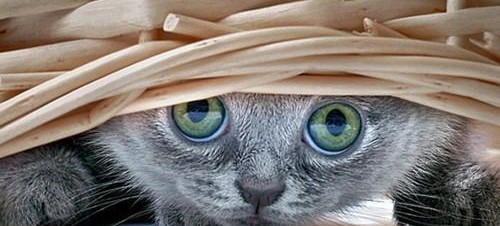 The idea of a continuation move down is why I believe that last week's massive spike in the VIX, along with that panic rush to buy US treasuries, was just a precursor of what's to come. On the below Yearly Cycle chart, this idea is represented by a market that is only half way through a decline, as opposed to a market that has reversed and is on its way to new highs.
For some time, I've contended that the (extremely) overdue Yearly Cycle top would present itself via a breakdown of the trend, and that break has now occurred. A channel breakdown of the type we've seen, especially after such an extended (16 months) Yearly Cycle, can only be a move toward the next YCL. The channel in the below chart was 3 years in the making, and included 100% in gains, so I doubt that a short, 3 week sell-off is going to be anywhere near sufficient to satisfy the requirements for a YCL. Continue reading →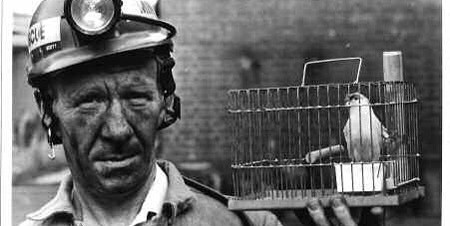 Of course, what I'm alluding to is the realization that the world economy is in far more danger than previously thought. The problems in Europe are not contained and they offer an element of contagion that the overpriced and speculative US markets are just not comfortable with. And the massive market moves this week, of many standard deviations, are very likely a prelude to much larger moves to come…they are very rarely just one-time events. Continue reading →

Technically, the stock market is often months ahead of the general economy when it comes to predicting economic recession. Although the German market is near all-time highs, a failed cycle has developed. This is very likely associated with a market that has topped. On the below weekly chart, the first sign of a top was the Cycle failure in August. The market's inability to rally to new highs in September was a failed opportunity to negate the August Cycle failure. But the nail in the coffin for German equities was Friday's plunge, which took the index below the August lows and created another failed Cycle. Multiple failed cycles are exactly how markets top and turn over.
Let's not overthink this one, the dollar has clearly topped for this Daily Cycle. As I've been saying for a long time, eventually this asset will top and there will be a fairly significant squeeze back in the other direction. Now that the 10dma has been lost and a Swing High formed, we could expect at least another 5 days lower into the Daily Cycle Low.
But that wont be the extent of it, the dollar spent 20 long weeks higher up to this point, it will likely need another Daily Cycle moving lower to complete a proper Investor Cycle Low. From this peak, it's a long way down and I expect the selling Continue reading →

The dollar appears to be unstoppable now as most currencies are being sold off aggressively. We haven't seen a rally like this since the early 80's and this is nothing short of parabolic at this point. The RSI(5) weekly stands at 99.00 and we've seen the dollar close outside of the weekly Bollinger bands for 7 weeks in a row. This is a move of epic proportions as this trade is being pushed to the absolute extremes.
Contrary to what almost every analyst believes, who have collectively turned solidly bullish, this move has the potential to crash almost as quickly as it spiked. There are of course fundamental reasons to support the dollar, primarily the obvious relative strength the US economy is exhibiting over all advanced economies. But this isn't a new development, while the sudden panic to buy the dollar has a significant element of speculation associated with it. Continue reading →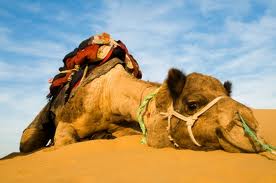 Tomorrow the ECB has a major policy event where it will announce its future course with regards to monetary policy. As we know, they have "hinted" at a new QE program, which along with economic weakness is the reason why the Euro has collapsed these past 2 months. What we will definitely get tomorrow is the details of the asset-backed securities and covered bonds the ECB plans to buy.
But in my mind, these are just details. From a market's standpoint, unless it's well above expectations, this news should be priced into the market. The short bet against the Euro is so massive that a sell the news event is absolutely in the making here. I believe tomorrow could begin the start of a significant Euro rally.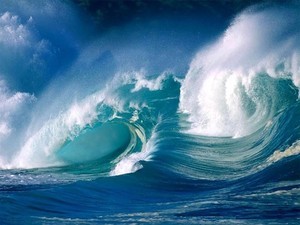 On the chart above, I drew a trend-line that shows deeper prices into the coming week. And of course, I'm the first to admit that nobody can time the daily movements within an erratic asset. But as we've yet to see a true panic selling session in gold, I'm inclined to believe that we still have that DCL event directly ahead. Let me make a point here, if gold does rally next week in a new Daily Cycle, then I would extremely wary as it would likely be just a bear flag in the making. Continue reading →

The dollar is turning into a bull and giving new meaning to the term King Dollar. It continues to refuse all attempts at a Cycle Top and appears to be digging in for the long fight. That's bull market like behavior right there and the type of action that is more likely to have longer term (bullish) implications. Continue reading →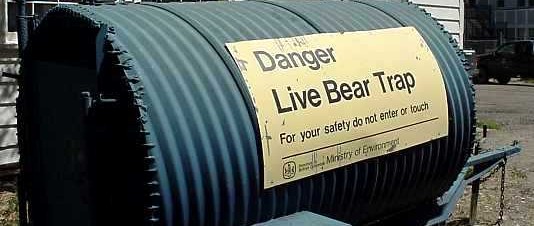 What we're looking at here is potentially a scenario similar to how the last secular bear market bottomed. As the miners put in their final low during November of 2000, gold went on (only 16 weeks later) to form a final, failed ICL in March of 2001. As gold put in that low, the miners were diverging and were up 30%. From that point on, they never looked back.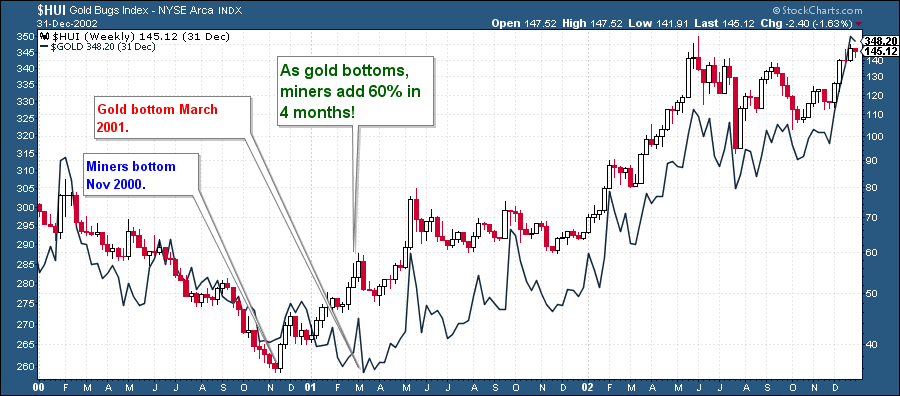 Continue reading →