It is a tricky situation here in the bond market. I presented two 2 opposing Cycle outlooks this past weekend because we could not be sure if the Investor Cycle had ended. If it was over, then this was the 1st Daily Cycle and a move higher would be expected. But if it were not over yet, then a similar bearish scenario that has unfolded this week would be expected. Continue reading →

What is different this time is that average investors are not participating. We simply don't have retail investors – Joe six-packs – talking up the market. This group has been bitten twice in the last 15 years by getting into the market at the top of the 2000 and 2008 bubbles, and is essentially broke. So the market is relegated to "professionals". From my twitter stream, I've noticed that these participants are unanimous in the belief that the world's central banks can provide whatever liquidity is needed to sustain the move. There is a real calmness, even complacency, to the advance. Continue reading →
Clearly, the evidence shows that this is now Day 7 of a new Daily Cycle. What we do not know yet, which is a common problem around ICL's, is whether this is the 1st or 4th Daily Cycle. In short, this means that we don't know whether this is Week 2 or Week 23 of the Investor Cycle. The distinction is huge, Week 2 means new highs are coming, while week 22 means a drop below the Feb 17th low will begin ASAP. Continue reading →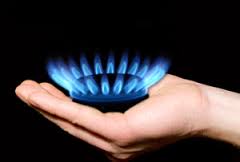 The COT reports show how speculators are positioned, essentially it is a reflection of investor sentiment. And the survey chart below confirms the same, as natural gas sentiment is now at 5 year lows. It is only near a significant Investor and major Cycle bottom do we find sentiment at such depressed levels. Although never a perfect timing tool, it is always an excellent contrarian indicator. And when matched with Cycles they offer a formidable combination. The only concern might be in being one Daily Cycle too early within this Investor Cycle call, otherwise the setup is there for an excellent return. Continue reading →
Bonds are seriously oversold and by far more than what we're accustomed to seeing. If that primary trend from the last 2013 move remains intact, then this really is going to be a very good buying opportunity. Although to be fair, today's FED minutes offered a perfect opportunity to rally sharply, and they did not. That failure to reverse, when deeply oversold, could mean that a few more sessions lower is still needed. Continue reading →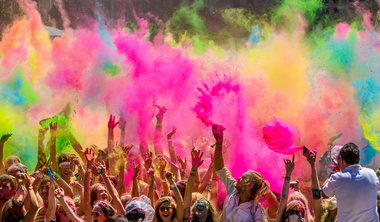 I can only speculate where the current breakout will pause. From a wide, 8 week consolidation, we could easily see the S&P launch toward the 2,220 area. The upper Bollinger Band stands at 2,136, and the upper BB is normally exceeded at IC tops. The market remains divorced from all fundamentals, but we have had confirmed, yet again, that the market is not being driven by fundamentals. With massive liquidity and rampant speculation as fuel, another leg higher in the bull market is likely. Continue reading →
In a solid up-trending advance, we like to see very sharp and deep declines that are quickly reversed. That type of action punishes and clears out the late comers and then draws in new short players to propel the asset higher again. Alternatively, if we are to see a prolonged Cycle decline, we like to see them occur as sideways consolidations. In such cases, a bull flag pattern develops, as the underlying buying is so strong that Daily Cycle sellers are absorbed.
I don't want to haste in my conclusion for this Investor Cycle, but we must continue to respect the long term down-trend and now the mounting evidence that this Investor Cycle more than resembles the tops formed during the past 3 years. Time will tell and only a surprising upside price movement can change that outlook. Continue reading →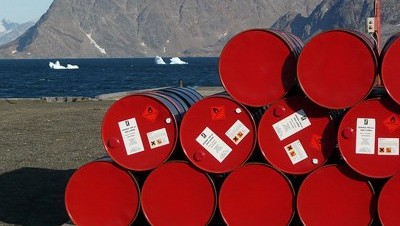 After a long and relentless decline, the Crude market has finally enabled us to anchor its Cycles. Up until 2 weeks ago, Crude was locked in a clear crash Cycle, which made it impossible to expect anything other than a continuation of the crash. But now that Crude has reversed with a 20% rally, its moves are clearly the start of new Daily and Investor Cycles.
Based on the duration and the extreme nature of the recent Investor Cycle decline, Crude's new-found strength is almost certainly the start of a new IC. It's impossible to know whether the current upmove will be only a counter-trend bounce, but because this is the 1st Daily Cycle of a new IC, we should expect the current DC to be Right Translated. Continue reading →
It was only a matter of time before the dollar cooled off a little. Not surprising too, it was up for 32 straight sessions in one continuous move that added 10% in one Cycle. Obviously, the dollar is now heading towards a DCL. It should, "in theory", quickly find a DCL, only to be met with a Left Translated Cycle. Continue reading →

It suddenly seems as though the good times in equities might be ending. Though my perspective is based only on "gut feel", there seems to be an underlying level of fear that has crept into the markets. If so, it's a real problem for equities. Any market trading at all-time highs and with a valuation far above historical averages requires a continued level of irrational excitement and speculative ignorance to remain sustainable. And fear is not consistent with irrational, speculative ignorance.
When equities price in Risk, it can happen quickly, and I believe the markets are in the early stages of doing just that. Though equities don't want to believe that significant downside is possible, crashes in commodity prices and massive demand for high quality debt are harbingers of significant declines ahead. In my opinion, the early stages of an equity market decline are unfolding, and it's only a matter of time before it erupts into a serious event. Continue reading →